Explore. Dream. Discover.
The Little Carpathians, Slovakia's most underestimated mountain region offers plenty of possibilities for everybody's taste. And most of its treasures happen to be hidden in the deep forests surrounding Zaruby Resort. Just walk up the hill and within 20 minutes you reach Driny, the only cave open to public in the whole of West Slovakia. Continue for half an hour through beds of bears garlic and lush forest and you will spot the tower of Smolenice Castle, the famous landmark above the village of Smolenice. For those looking for more action the backland of Zaruby Resort offers great hiking and biking trails and several places for rock climbing.
Can't find what you are looking for and you want to organize something with your friends? Mail us chata@zaruby.sk and we can dream up something together.
What to do in surrounding of Zaruby Resort: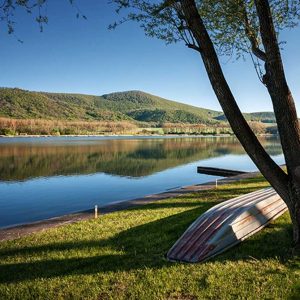 Day trip for hike and/or swimming to Buková (dam)
Are you up for it in summer to combine hike and swimming into one day trip? If so, we recommend you outdoor dam Bukova, which is 11 km from our resort. If you decide to go on hike, it will take you about 3 hours to go through the mountains, if you want to swim only, you can get there in 30 minutes by car.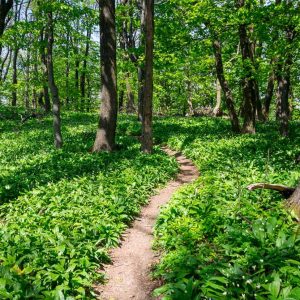 Half day or full day hiking tour
from Jahodník to Smolenice Castle via Záruby, stop at Havranice with its magnificent view point or stop at Castle Ostrý Kameň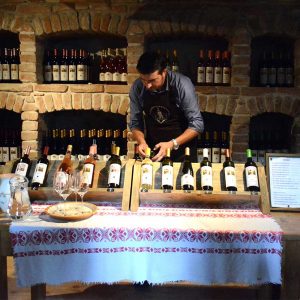 Wine experience
in surrounding of Malé Karpaty, well known for its white wine Riesling and Veltlinske at Dolné Orešany or Doľany, just 15 minutes drive by car.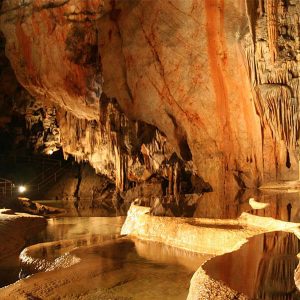 Cave Driny
The only accessible cave in western Slovakia, it is just a half an hour walk from our Zaruby Resort … on the way to this cave, there is another little cave and only locals know, ask us for more information.